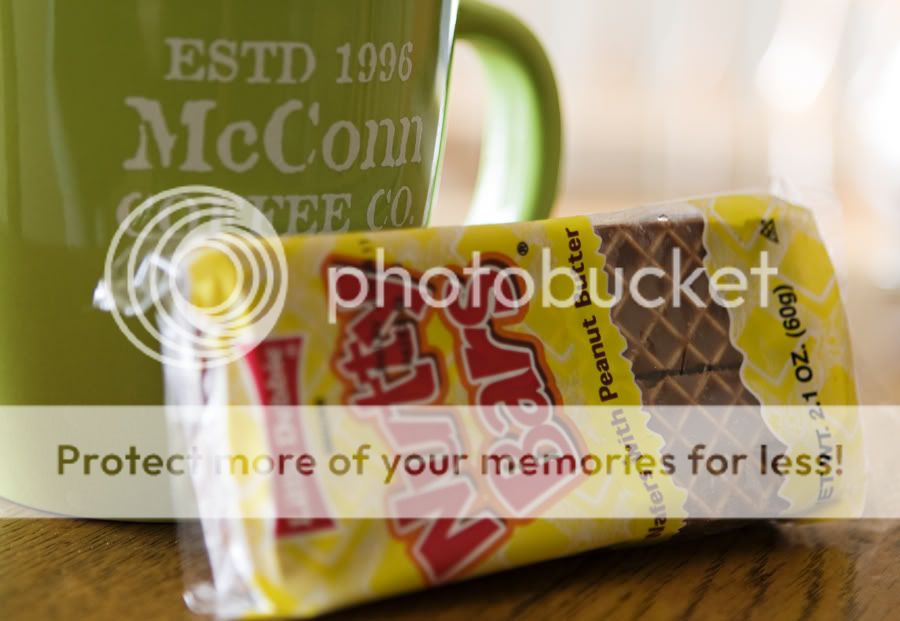 The first time I remember eating one of these Nutty Bars was when my grandma, mom and I were visiting my brother at college. Grandma was the most organized person I know! She always packed a little suitcase filled with snacks when she traveled. We had instant coffee (this was before there was a small coffee pot in each room - grandma even had something to heat the water in her suitcase!) and Nutty Bars as our night time snack. Miss you grandma!

These bars were on sale yesterday, so I impulsively bought them.

Edited to add: Aunt Shirley sent my mom an email last week with some reminiscence about their mom, my grandma, so I thought I would add them here.


Was wondering: do you cut up you panty hose to use in stuffing pillows? (don't wear panty hose
Do you add a little water to your laundry soap or

fabric softener

bottle to make sure you get the
last little drop out of the bottle.
Do you save your butter dishes, to use as left over containers.
Do you cut all the buttons off and even the zippers out of your old worn out clothes and even
then cut the rest up for rags. What about darning socks.
If you lose weight, do you remake your clothes so you can still wear them, or like me hang
them back in the closet because you probably will grow back into them. (like me)
Meals are always -- every thing -- made from scratch.
All that plus raising 6 girls, helping remodel every house you lived in, having an open house for
anyone who needed a place to stay, a night or days.
Some of my thoughts this week have made me smile and also reminded my my life is a snap
compared to what my mother went through. And I still have a partner who helps me through the
rough spots and helps with more than I could ever expect.
Grandma lived through the depression, so I'm sure that affected every aspect of her life. Sometime I'll have to just do a post on all the things I remember about Grandma.