Last weekend we were able to celebrate Courtney's graduation from Indiana Wesleyan University. Friday night was a Baccalaureate service and a Pinning Ceremony for the nursing students. This was the first graduation to take place in the new auditorium.




A brass quintet heralded the graduates. I get goosebumps when I hear the graduation march (anyone know the official name of that tune?) and think of all those students have accomplished.




Courtney's minister from College Wesleyan Church was the one who brought the message to the graduates. He had some very interesting challenges for them. He told them not to find a job or pursue their dream. Instead he encouraged them to follow God's plan for their lives and to do everything to glorify God. The University chorale led us in some worship songs. What a great service!




I obviously sat on the wrong side of the auditorium for good pictures of Courtney.





Immediately following Baccalaureate was the Pinning Ceremony. They started with a then and now slideshow of all the nursing students. Wasn't she a cutie? Still is in fact!




All lined up to receive their pins.




There were 88 nursing students, so this ceremony was more personal for the girls and guys. As each student was pinned, an instructor read what their future plans were. Courtney got tired of hearing, "and she is marrying the love of her life in ... days!" There were only 5-10 girls that actually had jobs already. We are so thankful that Courtney does already have a job, but even more thankful that she is following God's leading in her life.




Saturday was graduation day! The chorale sang for us again. I have never seen a more animated group of singers before!




I was in the wrong spot again for taking pictures of Courtney, but this is most of the graduates.




The very first graduate across the stage.




Courtney was the very last graduate to cross the stage - to thunderous applause. Everyone was so glad the ceremony was over, but Courtney got to enjoy the moment.




(This is a terrible picture, but I love her smile!)

Celebrating with Grandma and Grandpa.




And Nicole.




And just celebrating.




Her roommates, Ali and Tiffany, in front of their dorms.




We went to The Mill Restaurant for lunch. Tiffany and Ali joined us. Another friend of Courtney's was also there for lunch, so we were able to get a shot of all of them together.




Courtney had requested a new stethescope with her name engraved on it. The bright orange will contrast well with the navy blue scrubs she has to wear for work.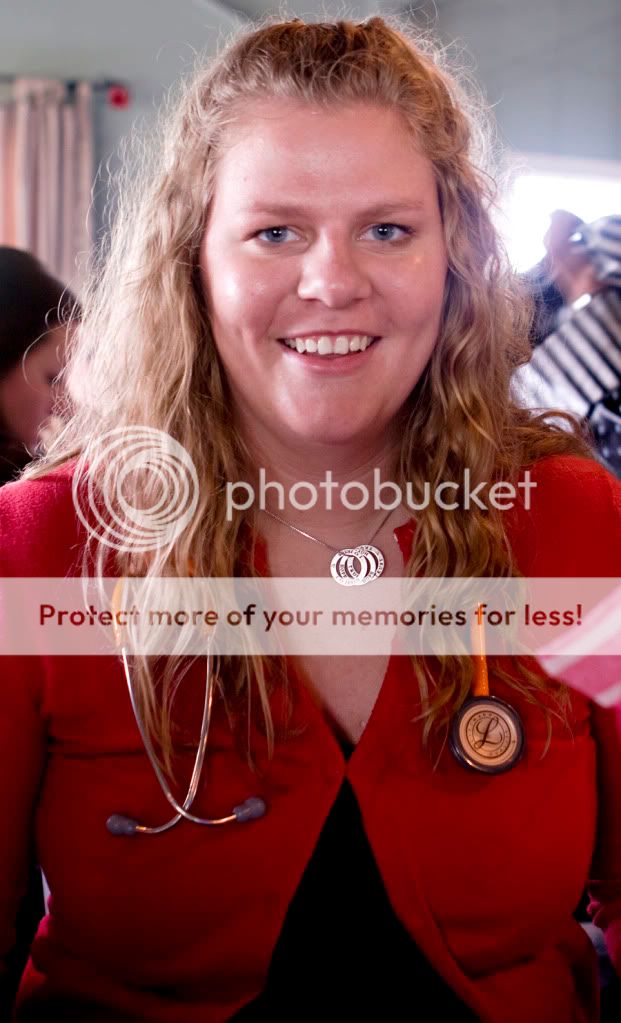 She has to wait to wear it until after she passes her boards since it has Courtney Wittleder RN engraved on it! We are so very proud of you Courtney, and glad to have you home again.