While in Arizona, I was able to celebrate my mother-in-laws 90th birthday with her. Ed's sister had lunch at her house for mom, family members and some of mom's friends.




She seemedto enjoy having her friends to chat with over lunch.




She received several packages of candy and her grandson Paul brought her some ice cream. Mom has a real sweet tooth, so all those goodies will have to be rationed.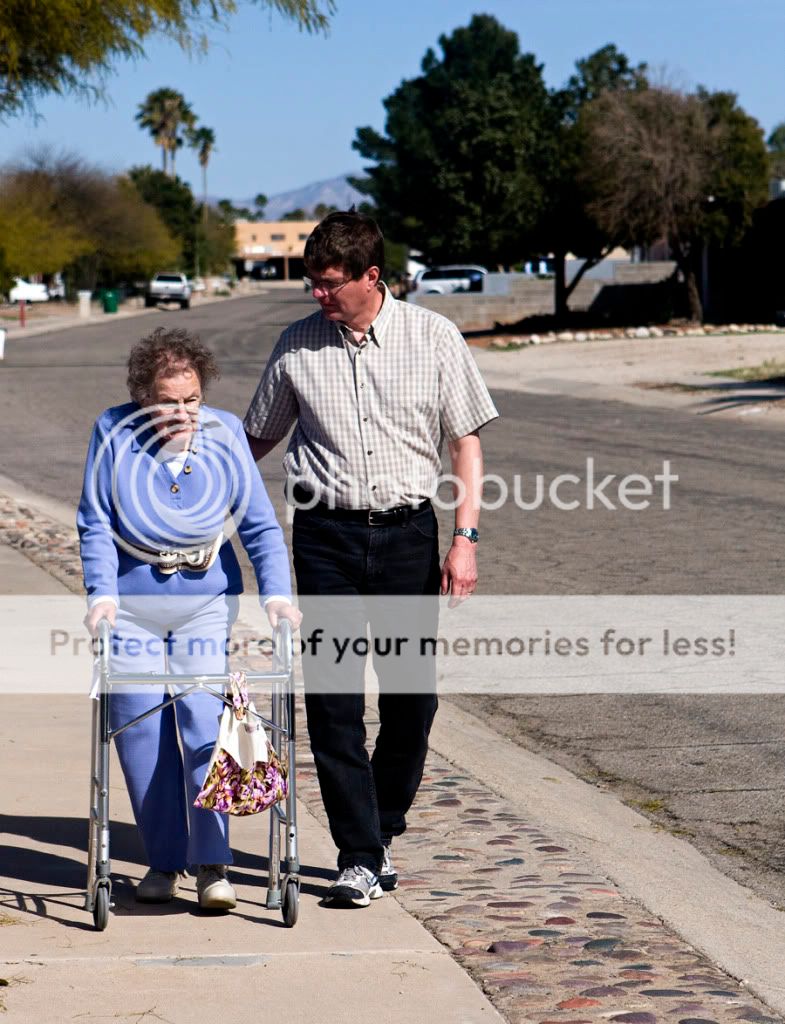 Ed took Mom W. for a walk before she laid down for her nap. It was pretty windy so she didn't walk too far.




Happy 90th Birthday Mom!