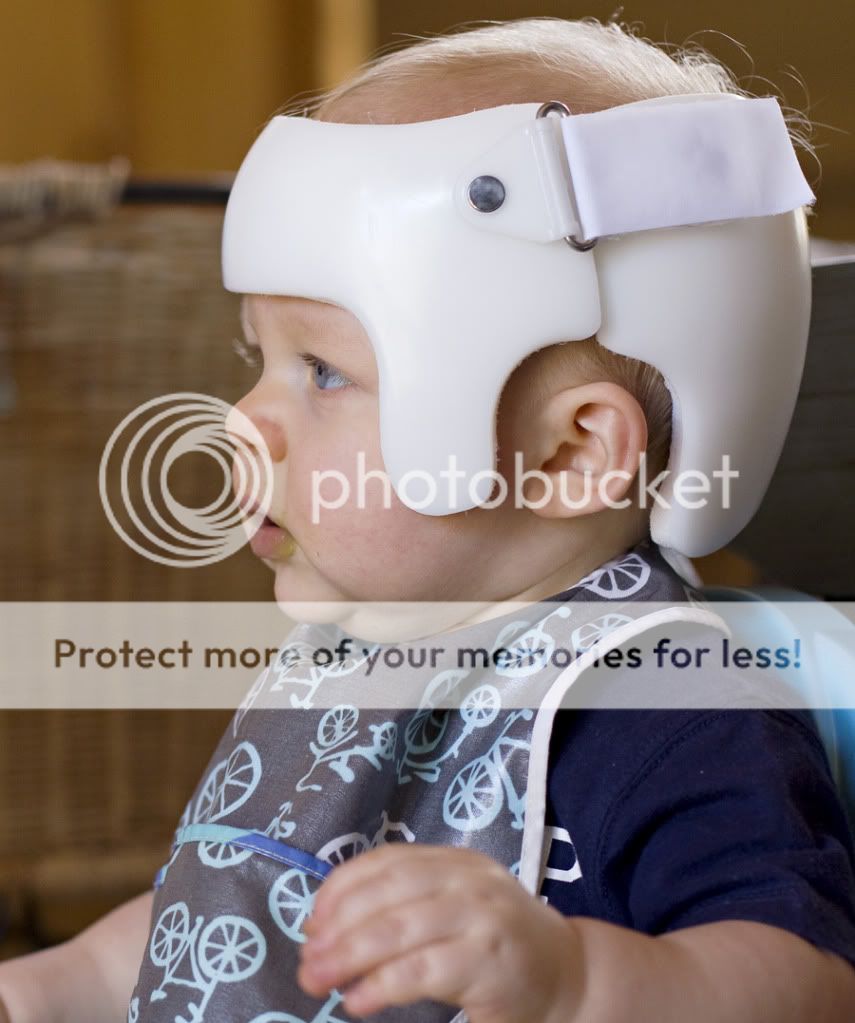 You are probably thinking, "why is she posting these pictures of Nathan eating?" And Nathan is probably wondering why Nana keeps taking so many pictures of him eating too!
Because he's so cute, that's why!
And I love the little curl of his hair over his band in this picture. He definately has more hair than his daddy did at this age.
One morning Ed and Nicole made us a big breakfast - eggs, bacon, pancakes - the works!
Nathan was snacking on strawberries waiting for his pancakes.
Auntie Cole made a pancake just for Nathan. I think it's supposed to be a monkey.
Do you see it? Me either. Nathan didn't seem to care what it looked like though.