This week I have:
1. Changed the color we were painting the family room, and I am sooo glad I did!
2. Painted in the family room every day.
3. Had paint splotches all over my hands, legs and feet. (I am a messy painter.)
4. Not worn my wedding rings. (see #3)
5. Worn the same painting clothes every day - they are headed to the washing machine as soon as I am done here.
6. Been very aware of the fact that I am getting older!
7. Listened to a lot of podcasts while painting.
8. Not had a couch that I could sit down on. I found Ed relaxing on this beanbag in the entryway the other day.




9. Had a mess in the entire house!




10. Managed to get a nasty virus on our desktop computer.
11. Tried to mow the lawn with the new mower and quickly reverted to the old John Deere. There is quite a learning curve with that style of mower!
12. Not been to work at all. This is my weekend to work, so I'll be heading out bright and early in the morning.
13. Been very thankful for air conditioning and ceiling fans.
14. Been very thankful for a husband who is able to and willing to take on remodeling projects.

I don't know where I have been when we have done other remodeling projects, but this one seems to be taking so much longer and is so much more work! I think Ed has done most of the painting in the past, and this time I told him I would do it. Let's just say, I'm thankful my full time job is not as a painter!!

This side of the room is almost done. It just needs the crown molding (I still have to paint that though!) How do you like the new fan? I love it!!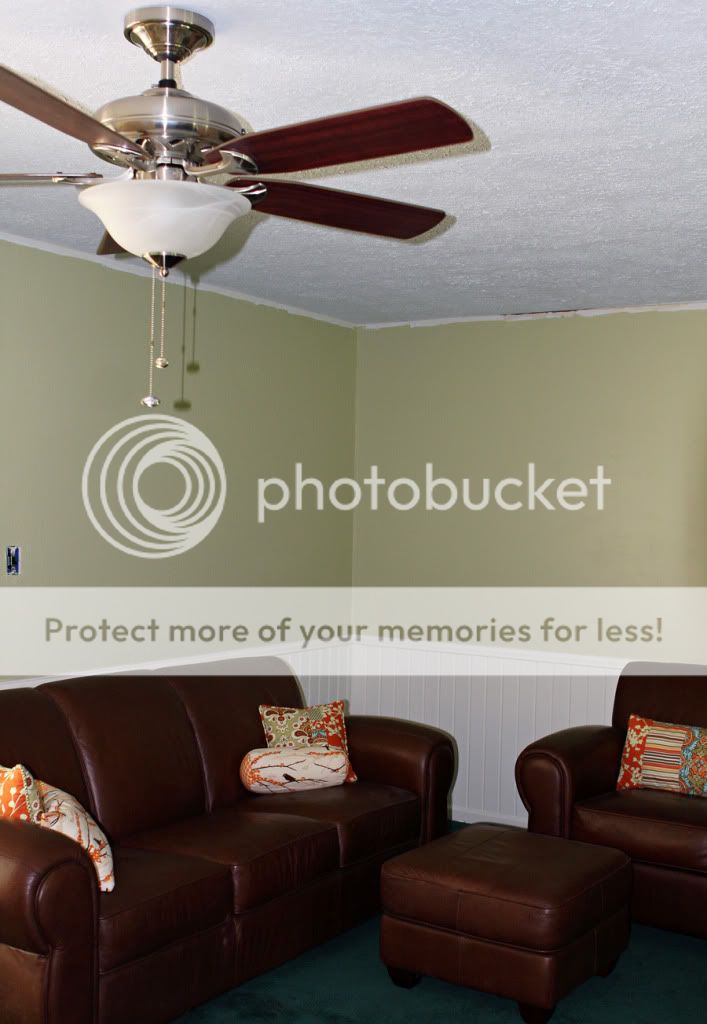 I moved all the furniture that is left in the room to that side so that Ed can work around the fireplace tomorrow.




We are having troubles finding some trim to match what is already in the room, so are still unsure of what we will do on this fireplace wall. The new carpet is scheduled to be installed in 10 days. We have a lot to get done before then.

I'm off to get ready - Ed and I are going on a date tonight - preferrably not to a hardware store!!

Have a great weekend.