We recently took a family vacation to Eddyville, Kentucky and stayed at this beautiful log home. The screened in porch is on this side of the house.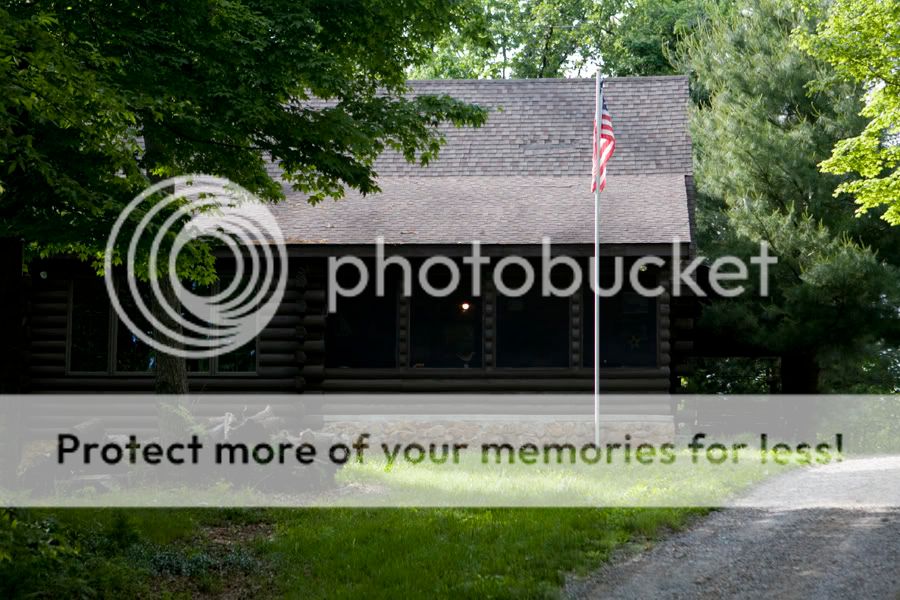 It was very private. We had 26 acres to ourselves and our own 5 acre pond.




The house from the pond.




Inside, the home definately had the decor of a cabin at the lake. The owner had built this house for a family vacation home and has just recently started renting it out. The main floor had a beautiful stone fireplace.




A sunroom for dining together and lots of windows.




A porch off the main floor. There was also a cement deck with picnic tables and a grill outside of the walk out basement.




A very well appointed kitchen.




And a screened in porch.




We each had our own bedrooms. Nicole's was up here.




She loved the cozy sleeping areas, until she thought she saw a bat up there on the last night!




I forgot to take a picture of the master bedroom that was on the main floor. Mom and dad stayed in that room. The rest of us had rooms in the basement.

There was another large gathering room in the basement with another beautiful fireplace. The weather was cool the first few days, so we were able to take advantage of both of these fireplaces.




Our bedroom.




Courtney's room.




Mark and Rosie's room.




Isn't this a nice place? More photos to come. Thanks to Mark and Rosie for some of these pictures. I didn't do a very good job of getting a lot of interior pictures.