Courtney came home from IWU yesterday thinking she had the flu. The university's action plan was to put her in an "isolation room" or send her home to recover. She chose to come home. She's congested and has a very red, sore nose from blowing it so much, but doesn't appear to have the flu. She looks so much better today than she did when she arrived yesterday, so she's on her way back to school with instructions to drink lots of fluids and get lots of rest! I had a rotten headache at work on Friday which lasted through this morning, so I just rested at home today as well. I enjoyed an afternoon of reading and editing photos. Do you want to see some of them?

Matt and Sonya came for a visit over the labor day holiday, so Mark and Rosie decided to come up over the long weekend as well. My parents were also here to see Courtney off on her senior year of college. We had a full household, but loved every minute of it!

Our Labor Day weekend began by taking Courtney up to IWU. She is living in the "Lodges" this year. These accommadations are small interior apartments.




We keep this old van around for just this purpose. Hopefully it will last until we are able to move Courtney home in the spring.




Two girls share a bedroom, with two bedrooms in the apartment.




Grandma and Nicole got all the kitchen supplies unpacked, washed and organized.




Courtney found a nice used futon and bought a new mattress for it. I think it looks great in their living room!

Courtney came back home after getting all settled in so she could spend the weekend with all the family here.




We think these are the greatest bunch of young adults around!!




We all spent Sunday afternoon at a friends house...




feeding the chickens...




and playing in the pool.

Of course there was a game of football.




Rock, paper, scissors - the official way of choosing who would be the receiving team.




On Tuesday we went on a tour of Lucas Oil Stadium.




It was so cool to see the field up close and personal.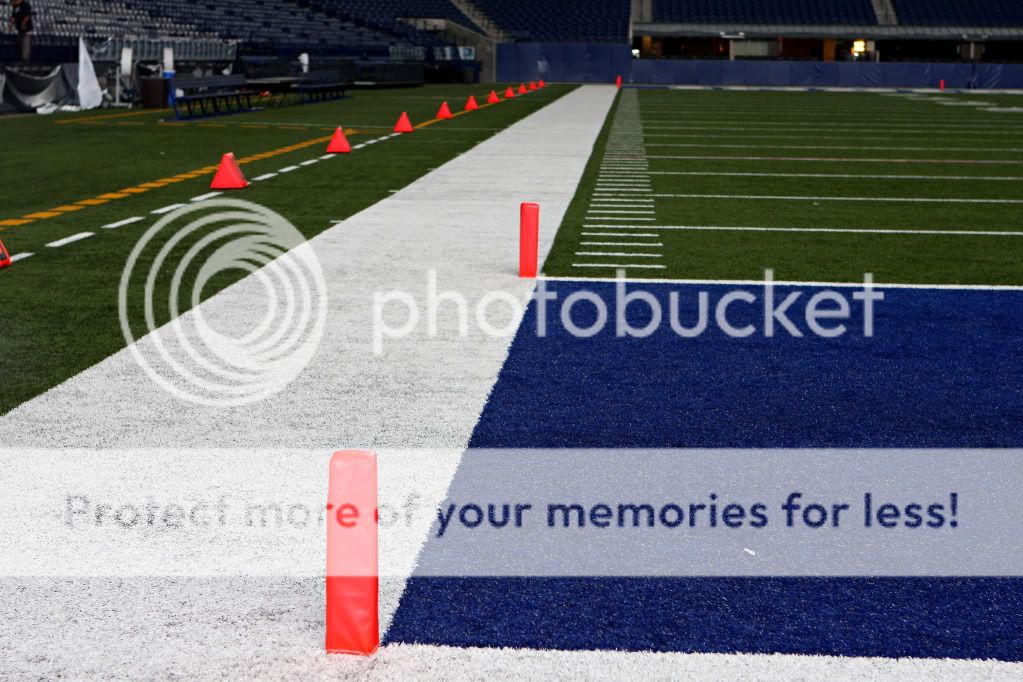 Unfortunately we couldn't run down the field.




This was all we could see of the Colt's locker room.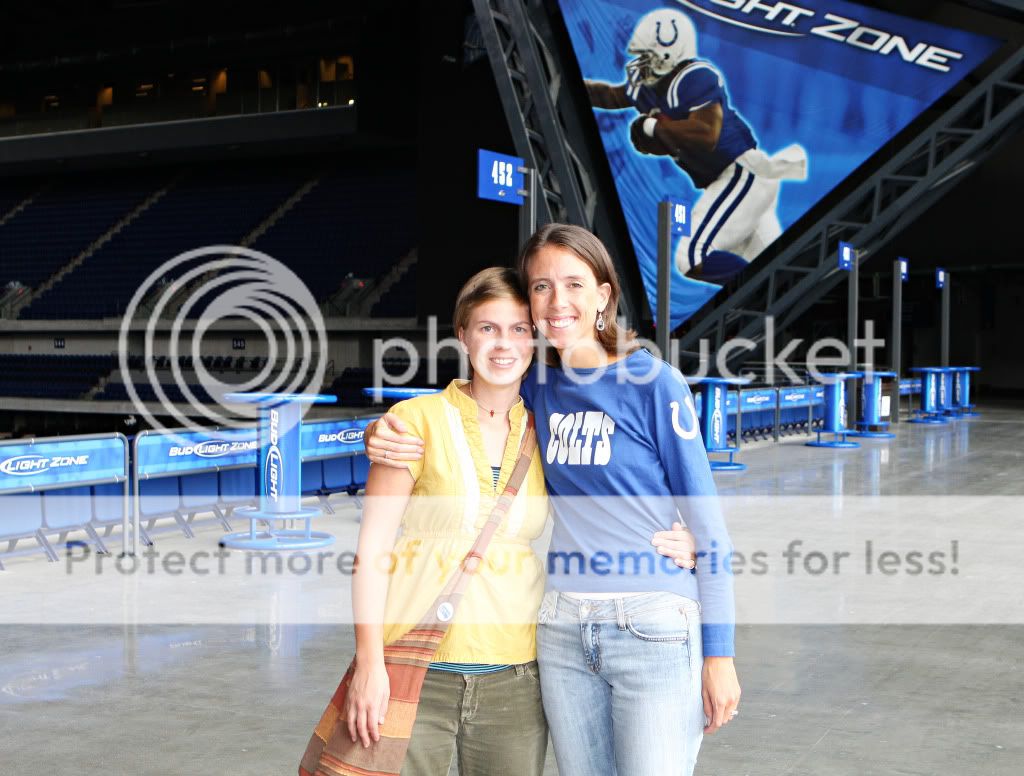 Our group was very small, so it was nice to walk through and look around without a bunch of other people in the way.

Mark and Rosie had to head back to Florida on Tuesday night, mom and dad headed back to Illinois and the girls had school on Wednesday, so Matt, Sonya, Ed and I spent the day together. We went on a walk downtown Indy along a path I had never been on before. It gave us a great view of the downtown skyline.





Matt wanted to walk through the IUPUI campus and stop in at a former employer - NIFS. I had never been in there before. It was quite an impressive place!




As we walked along the canal a song was playing outside at one of the museums, so Sonya and Matt were dancing along the sidewalk.




Matt and Sonya spent the rest of the week visiting friends and places where they worked and lived the first two years of their married life. They headed back to Colorado on Sunday after bringing Courtney and I lunch at work.

It's been hard to get adjusted back to life with just three of us home, but we are so thankful we had the time with all of us together.