Matt and Sonya had put together a slideshow of Nathan's first year. It was really fun to watch and see how much he had changed over the year. If you want to see it, click here. Grab a cup of coffee, sit back and enjoy. I think it's around 10 min.
Let the party begin!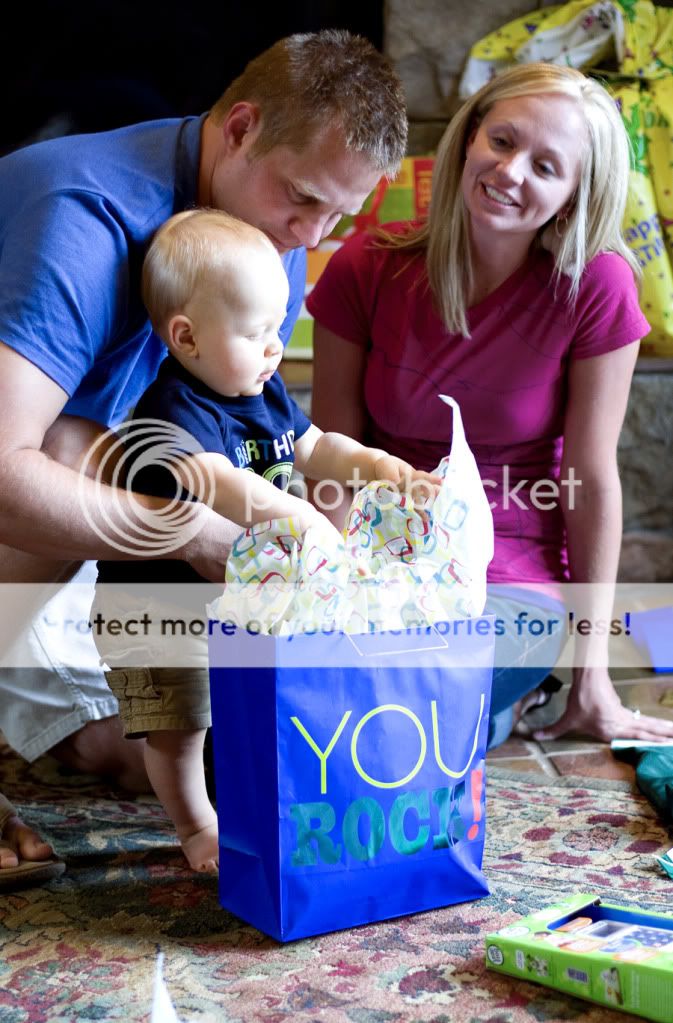 Nathan wasn't too sure about this monkey/ape to start out with.
Sonya's mom sent him out this jersey. So cute!