Several weeks ago we had the opportunity to spend a week in Keystone, Colorado at a beautiful house, with most of our immediate family. We met Mom and Dad in Missouri to drive the last several hours together. We were able to stop in at a quilt show where Kathy and Jerry were vendors on Sunday, then check in to the house later that day. Keystone is up in the ski country of Colorado, about 15 minutes from Breckenridge. What a beautiful little town. The weather was perfect while we were there - in the 70's during the day and down to the 40-50's at night. Perfect weather to have the door open. Any time the door was open, this is where you would see Nathan...
...heading out to join the party on the deck. We were all very anxious to see Nathan and spend time hanging out with him.
And Nathan's very favorite thing to do when you are down on his level is to go for the glasses!
Loved that Grandpa J. was down on the floor with Nathan from the get go. It was amazing how easily Nathan went to everyone.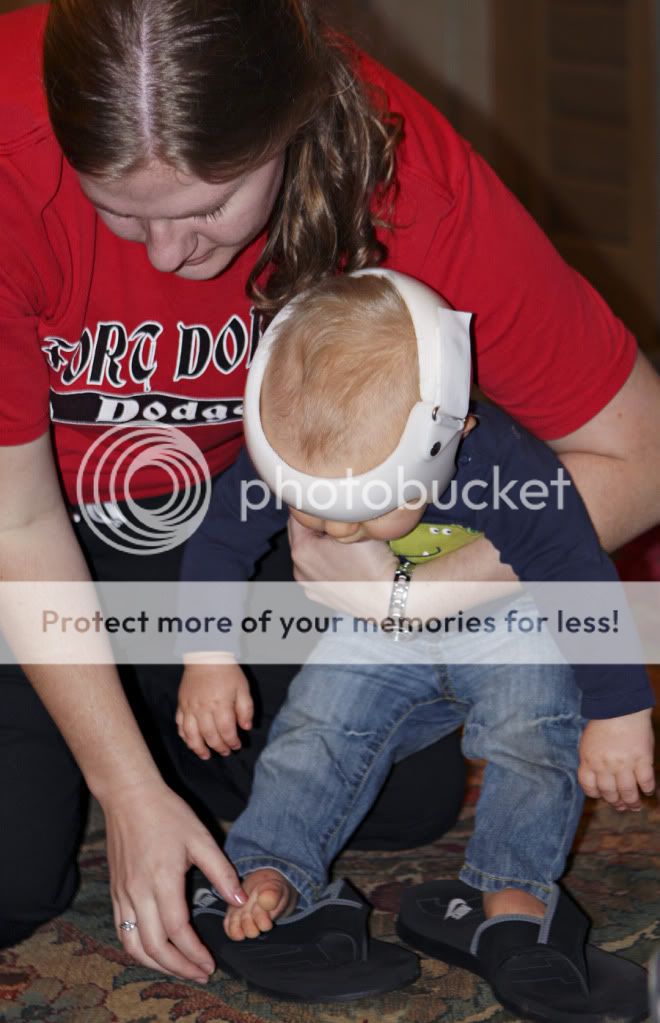 Don't you just love those little jeans? And those fat little feet?
Not the greatest picture of Nathan, but I love how he is cuddling with Courtney and that sweet little hand! That was our Sunday, hanging out together, pizza for dinner, then off to bed.